NYTimes News
2009's MLB World Champion is Philadelphia Phillies.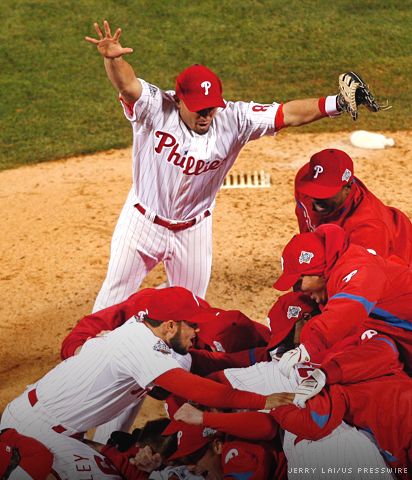 The World Series ended in few minutes ago,
Phillies 4, Rays 3
.
wow, after 28 years, The Phillies won the title again.
It took a long time and the Rays ended the amazing season in 2008.
actually, I am a little disappointed about the result.
because I want to see more games between the two teams.
and I expected the Rays can make a miracle in 2008.
but you know, it's baseball.
so we should accept it, right?